Delivery Suspension - Update
Dear Customers,
Due to COVID-19 impacts, we are un able to delivery to many countries in the world. Below is a complete list of countries where we can currently deliver to. We typically delivery via Airmail or EMS. However, to some countries only EMS is avaiable. If your countries are not listed, we may still be able to deliver via internaltional express couriers, such as DHL and FedEX. Please contact us in that case.

With multiple vaccines demonstrated to be effective on the horizon, we are hopeful that life will gradually return to normal. We will update this page as soon as there are changes in delivery availability.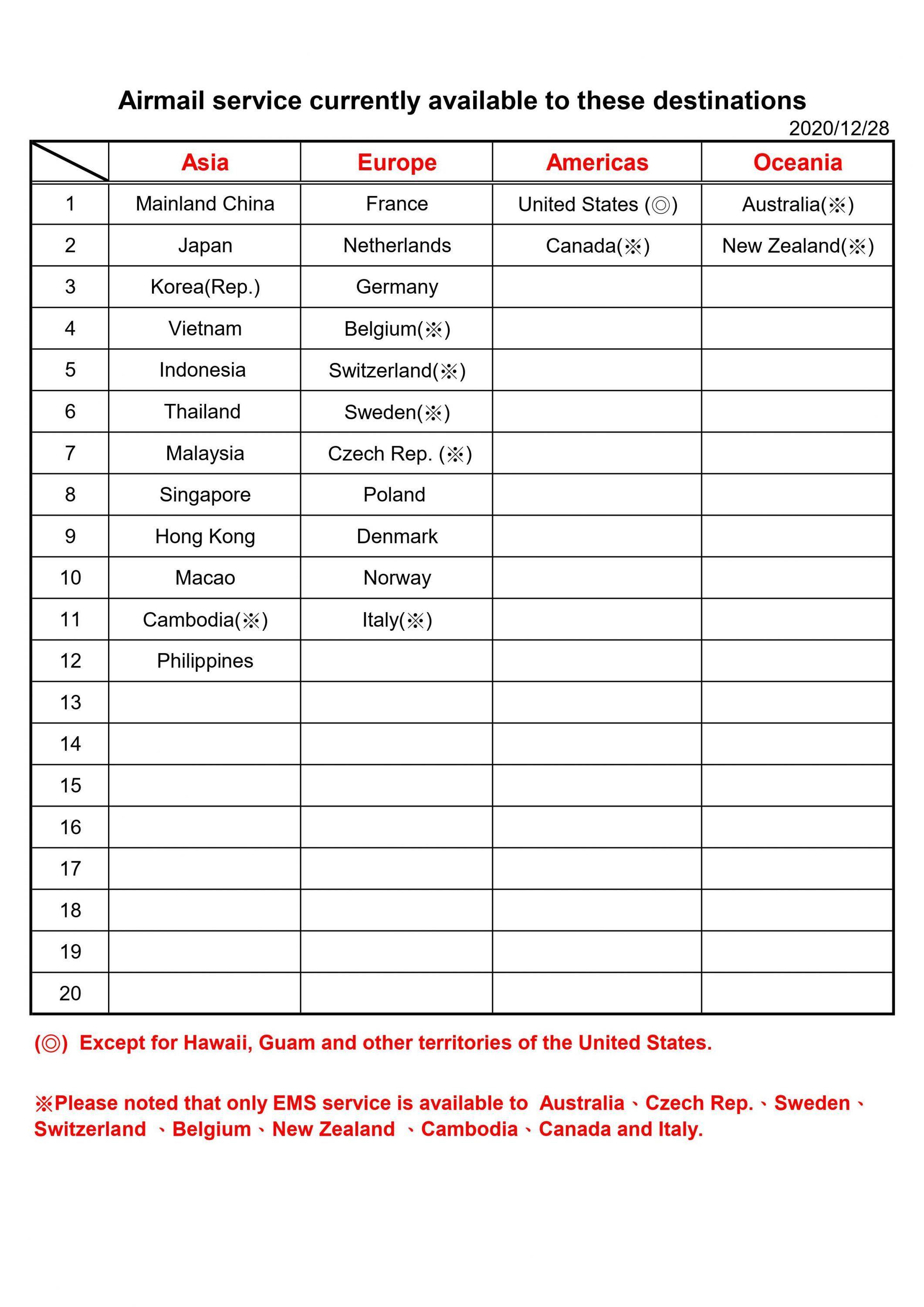 A link to the ChungHwa Post (Taiwan Post) announcement is provided
here.